Athletic programs around the world are filled with frustrated leaders who are left disappointed about unfulfilled missions. Coaching for Transformation exists to make sure that you do not join their ranks.
Our goal is to help you establish a mission for your department and to watch your student athletes thrive as they bring that mission to life in the way that they learn, practice, and play. Establishing a framework for success is not difficult, but most schools struggle to know where to begin. And that is where CfT comes in. We will work with you to see what YOUR department's mission should be in conjunction with the mission of your academic institution. We will then work to establish what steps you need to take to consistently ensure everyone in the program is living out that mission. Most schools say the question they are asking is less often "Is this something we need to do?", and more often "Why didn't we begin this work years ago?"
If your school is like most schools, you've probably got some ground to make up.
Connect today and let's get after it.
---
---
"Having this CfT mentorship has been such a huge blessing for me. Jess has given me so many ideas to help me lead my team in a better way. She is so invested not only in the growth of my team but also my personal growth as well. She is someone I fully trust, that I know has my best interest in mind, and has wisdom from similar past experiences that I am walking through right now. Every time we talk I leave feeling refreshed and excited to cultivate a positive, life-giving environment for my team."

Tiffany Stubbs | Southwest Christian Girls Varsity Basketball Coach
"Our CfT Game Plan gives us the clearly defined vision and transformative principles that ensure we are sharing a common message each season — and we are seeing student athletes experience a smooth transition from coach to coach. That smooth transition has allowed us to not lose any progress in continuing the lessons/impact, which in turn gives us the opportunity to go "further up, and further in" with our Christian mentoring."

Shane Hansen  |  Sheboygan Christian Athletic Director
---
Print Publications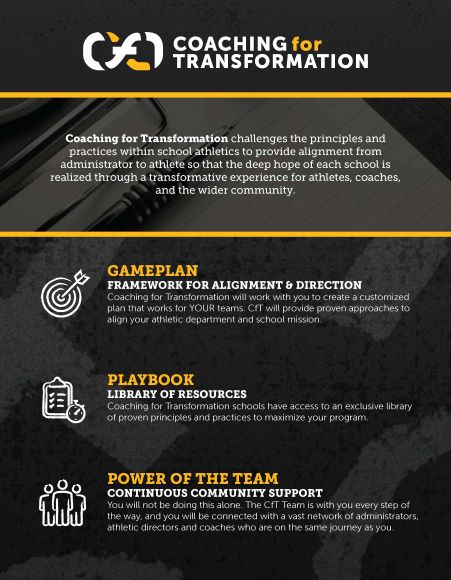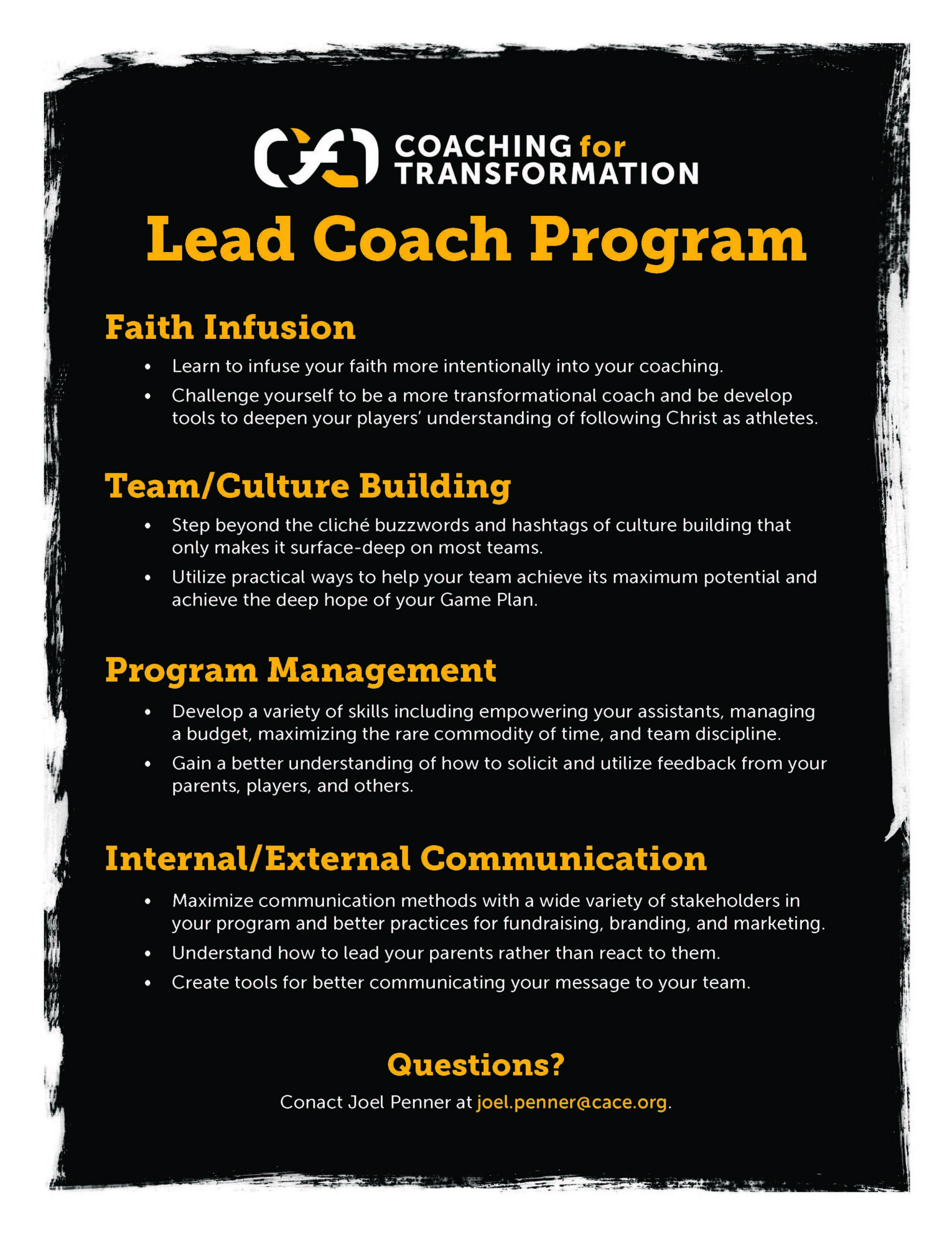 ---